Coach Information
---
Welcome to PMHA Coaches!

For information and assistance regarding the coaching program contact:

Rod Kenney, Coach Coordinator

rodkenney@hotmail.com

(250) 770-0989
---
At PMHA we are blessed to have some amazing coaches. 2 of these coaches are Katie Fortuna and Ryan Hawes who will coach our female novice and female atom teams in the 2018/19 season.
Here is a little more information on Katie & Ryan:
Katie Fortuna - Novice Female, Head Coach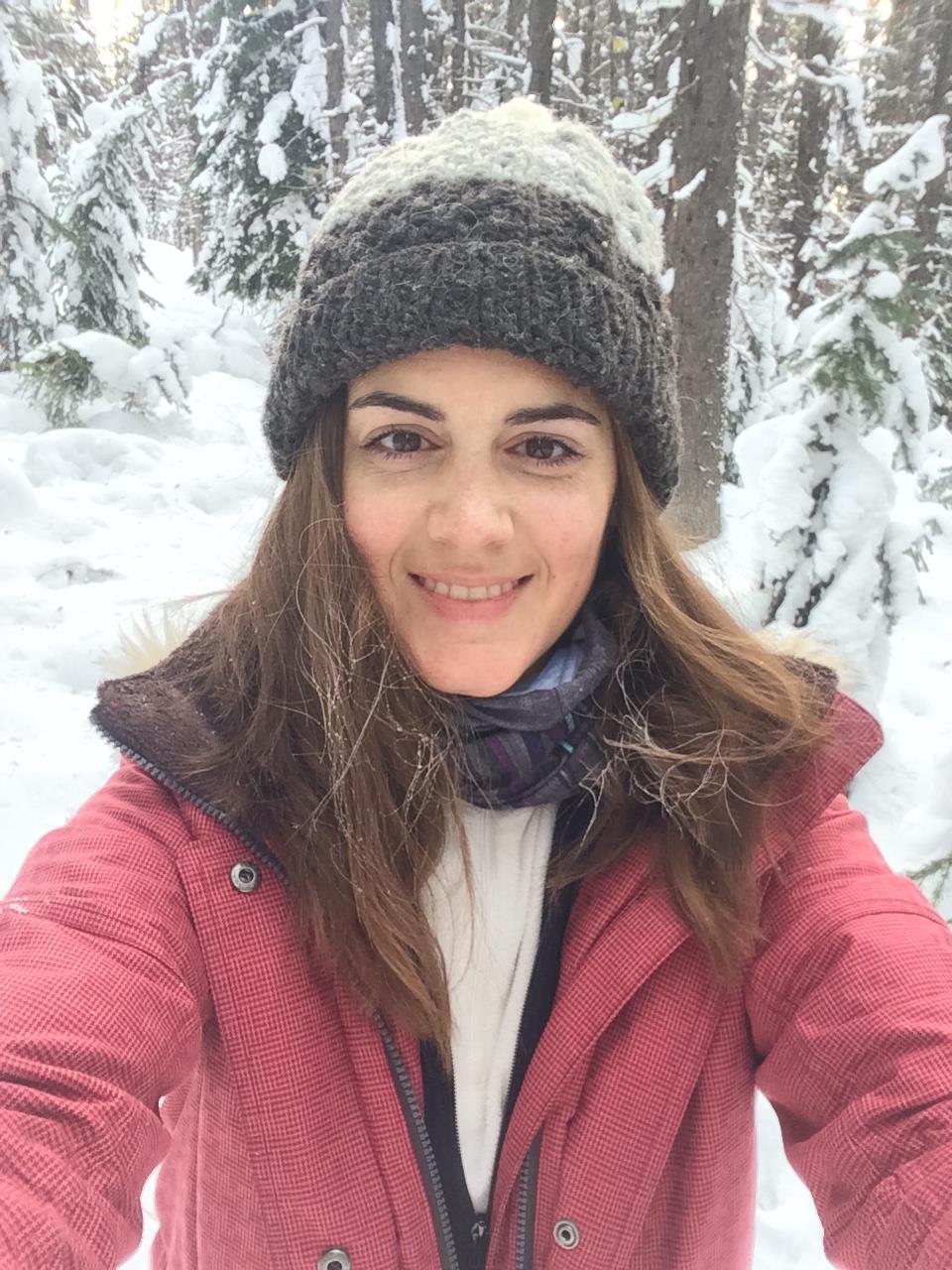 Hockey has impacted my life in so many ways over the years including physically, mentally and socially. I'm happiest when I'm on the ice and have made some of my closest friends through hockey.
I grew up in Waterloo, Ontario and lived there most of my life before moving to Penticton in 2016 to pursue work as an occupational therapist. I can proudly say I've played hockey for a girls or women's team every year since I was six years old. As a kid I played girls AA in Ontario for 12 years, and made the transition to recreational leagues when I went off to university. My Dad coached me for many years growing up and is my inspiration for wanting to give back to girls hockey and help grow the game.
To me, hockey is more than a sport. It builds friendships, fosters both personal growth and teamwork, and is SO MUCH fun. I assisted with coaching the Novice girls team in 2017/18 and I am looking forward to another year with PMHA and introducing a new group of girls to a sport that I love.
Ryan Hawes - Atom Female, Head Coach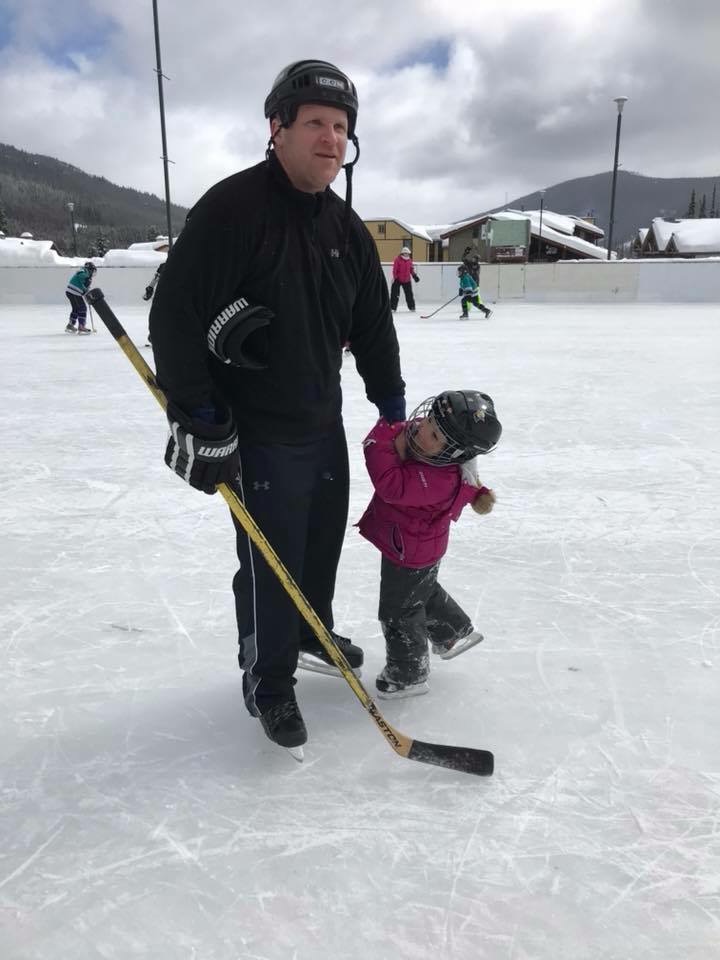 I was born and raised in Coquitlam BC , playing my minor hockey at the Burnaby Winter Club. I was drafted in the 3rd round of the WHL bantam draft to the Spokane Chiefs and played for the Chiefs with Valerie Bure and Brian McCabe to name a few; coached by Mike Babcock. Also played in the BCHL for the Cowichan Valley Capitals and Chilliwack Chiefs. After junior, I played professional hockey in the WPHL for the San Angelo Outlaws.

After hockey, I moved to Penticton in 2010 and live here with my wife and 2 daughters aged 4 and 8.

Love being on the ice with the kids and giving back some knowledge that I have picked up over the years as well as having fun. Coached 2 years Novice girls and helped as an assistant coach with best ever under 14 and helped with the OHA.

Off ice my family and I enjoy all that Penticton has to offer from the beaches to the mountains at Apex.
---
Penticton Minor Hockey Association has a coaching philosophy of creating a positive, safe environment that promotes good sportsmanship and focuses on:
1. Player development (individual skills & teamwork).
2. A positive experience for every player.
With these goals in mind, on behalf of PMHA I am proud to announce the representative team head coaching staff of the following teams for the 2018-2019 season:
Midget Tier 2
Bantam Tier 2
Peewee Tier 2
Rod Kenney
Coach Coordinator
Penticton Minor Hockey Association
Wade Parker - Midget Tier 2, Head Coach
Wade brings 18 years of coaching experience to this position. Most recently he guided the OMAHA South Zone Bantam Tier 2 Knights to a regular season championship, playoff championship and a respectful showing at the BC provincial championships during the 2017-18 season. Prior to last season, he coached Midget Tier 1, assistant coach with the Summerland Steam (KIJHL) and has coached at every level of minor hockey. Prior to coaching, Wade was a goaltender and played junior A, college hockey and Senior AAA.
Wade's coaching experience, his passion for the game of hockey and focus on development make him a great fit for this year's top PMHA Midget team.
Lance Vaillancourt - Bantam Tier 2, Head Coach
This season Vaillancourt makes the jump from Peewee Tier 2 to the Bantam Tier 2 level. Lance has been involved with Penticton Minor Hockey since 2005 as both a coach and a referee. As a head or assistant coach, he has won 8 OMAHA banners and represented PMHA at 5 BC Tier 2 Provincial Championships including Peewee, Bantam and Midget; winning Gold in 2013 as the Midget Tier 2 assistant coach. Lance's passion for the game has provided him an extensive background and experience. Some of his hockey experiences include: Associate Coach/Assistant General Manager with the Jr. B Princeton Posse of the KIJHL, player/coach of Taloyoak Senior men's team-Nunavut Champions, Arctic Winter Games hockey liaison-Inaugural Team Nunavut, Team official - CIS University Cup silver medalist Acadia University Axemen, BCHL & MJHL linesman, Instructor - Okanagan Hockey School & Stan Smyl's Whistler Hockey School and a long-time minor hockey coach in BC, AB, MB and Nunavut.
In addition to hockey, Vaillancourt loves all sports. He's an active softball player, coached his daughter's U17 SOYSA Cup championship soccer team and has a diploma in Recreation Administration from Malaspina University College.
Lance grew up in Oliver, has been in Penticton since 2005, is happily married to a very understanding and supportive wife and has 2 adult children.
Casey McMillan - Peewee Tier 2, Head Coach
The 2017-2018 PMHA rep coach of the year, McMillan returns to PMHA; this year as head coach of the Peewee Tier 2 team. Casey has been a long-time coach and volunteer with PMHA from Mini Vees to Bantam female rep and everything in between. His ability to challenge his players, maintain a strong focus on skill development, while encouraging a positive dressing room, will be assets for the PW tier 2 team this upcoming season.
McMillan's hockey background includes playing for the UBC Thunderbirds (CWUAA), Kamloops Blazers (WHL) and Lethbridge Hurricanes (WHL). This experience including playing under coaches Ken Hitchcock and Don Hay. He has a good understanding of athletic training, physiology and psychology from his prior hockey experience and training as a physician. Away from the rink, Casey has previously trained for multiple marathons and Ironman triathlons.