PMHA Return to Play (RTP) Plan
---
---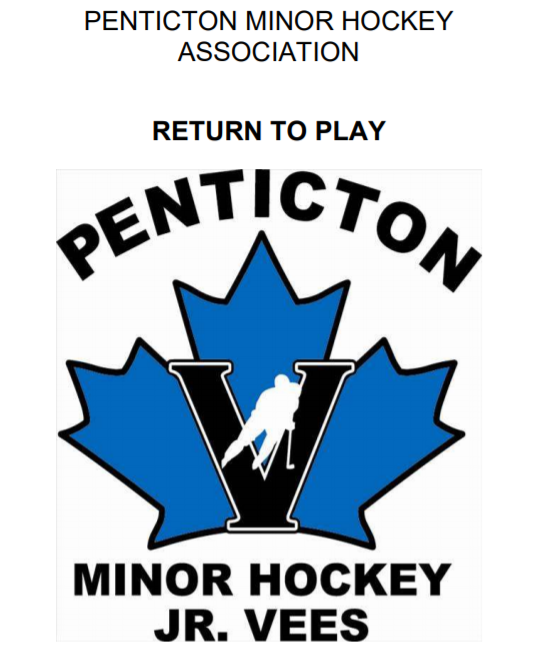 ---
Hi PMHA members,
Penticton Minor Hockey Association is excited to publicly release our Return to Play (RTP) plan. The undertaking of completing a thorough RTP and Return to Hockey plan has been an extensive process, with the primary focus always being on player and member safety. On August 24th, Via Sport announced the progression to Phase 3: Progressively Loosen. This change in phases gives us a clearer idea of what hockey will look like and how we will operate this season. It also allows us to start building our season practice schedule, develop a tryout plan and work on a plan for games.
NOTE: This document will be edited/updated regularly and special attention should be given to the revision date on the bottom of the document.
Important information:
Tryouts - Will start Sept 8th for U11, U13 Rep, U15 Female Rep & U18 Female Rep. Schedule to be released soon.
U15 & U18 Rep Tryouts - Due to ViaSport cohort requirements, PMHA tryouts cannot commence until at least 14 days after the Regional team tryouts on Sept 11-13. Tentatively, we will be hosting a tournament-style tryout the weekend of Oct 2-4. There will be other ice times available as well for these groups, however, they will be conditioning and practice sessions to keep in line with cohort requirements.
Recreation Teams - Projected starting date of the week of Sept 21st. You will receive more information as this becomes available.
League play - League scheduling will be completed at a future OMAHA scheduling meeting, however, the expectation in Phase 3: Progressively Loosen, is that teams will be scheduled in their cohorts (maximum of 4 teams) for games with a possibility of a 2-week game break at Christmas and then re-adjustment of cohorts for the remainder of the season.
Practices - Schedule is currently being worked on and final revision will depend on ice availability and ice requirements for each level. Shared ice vs. full ice practices will also depend on ice availability and current Covid prevention requirements.
NOTE: This information is being provided in an effort to keep PMHA members informed on progress for the 2020-21 season, however, it can be subject to change without notice.
Rod Kenney
Coach Coordinator & Communications Officer
Penticton Minor Hockey Association